You put your heart and soul into your dishes, but as every restaurant owner quickly realizes, that is only the half of the battle in culinary business. When perfecting a menu of your restaurant, do not forget that designing a restaurant experience and atmosphere is a great deal.
Where does the client experience start? It happens long before clients actually come through the front door of your restaurant. Nowadays, it often starts from looking up for your restaurant online and landing on its website. Thus, your website is the face of your brand - it forms the future expectations. Therefore, it has to reflect your level and make a solid first impression. Being poorly designed, it may turn away people with high service expectations who might be your perfect clients.
Imagine your future website as a virtual mini-version of your real restaurant. What should it offer? Basic info, such as menu, ordering hours, location and direction, contacts? Definitely. Online reservation and food ordering? Desirably. But should not be there something more? How to make a website which gives clients a surety that they will have a fantastic time there and, at the same time, does not mislead them?
The Power of Brand Promise
First and foremost, the best restaurant website gives a brand promise, i.e. an idea that touch on the emotionally-based outcomes the brand experience may create. If that's a French style restaurant website design with striking visuals, comers expect to get the same experience from visiting the place. If a website creates a sense of cheap food and service, it will attract fast food lovers.
In other words, by visiting a website, people subconsciously expect to get in the restaurant exactly the same as its website promises. And while a website that brings an adequate brand promise can create powerful and meaningful connections with clients, a website with a false one may cause a great damage to the brand itself for sure. Customers simply either will never come back to a restaurant because of their unjustified expectations or will never come at all after observing a miserable website.
And vice versa, a well-designed website with a right brand promise will help you to find a way into the hearts and minds of your customers, giving them deep reasons to admire the place and come back again and again.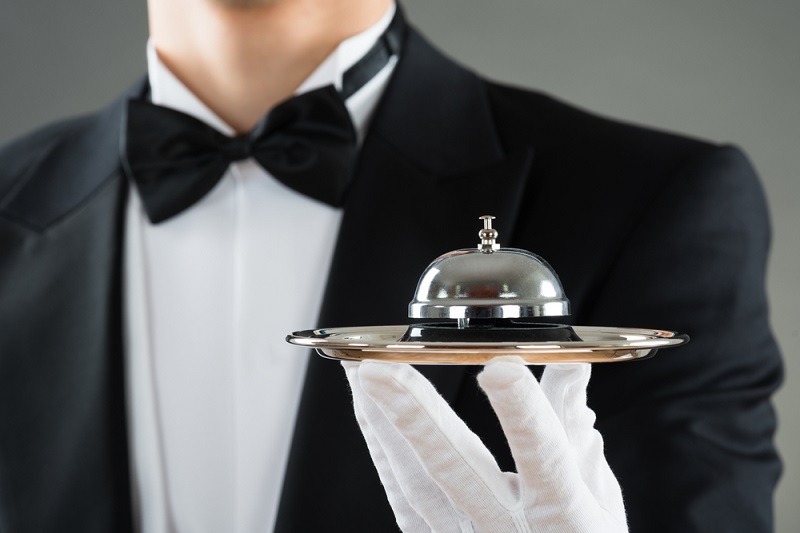 I've compounded a comprehensive guide to designing one of the top restaurant websites in the world that will help you to embrace the whole process step-by-step.
Creating Restaurant Website From Start to Finish
1. Determine the class\type of the restaurant concept. There are lots of different types of restaurant concepts. It can be a fast food restaurant serving burgers and French fries, family style dining with moderate price menu and mix of classic cuisines or a fine dining offering the finest food and services for highest prices.
2. Make a hypothesis of a key advantage of the restaurant. For example, the restaurant has a great location but second-rate cuisine, or it has an interesting menu but does not have a parking.
You probably know that but people come to the restaurant not for food. Of course, if to ask clients what they appreciate the most in the particular restaurant, they would rather say that it is a cuisine. But, in fact, food is just a half of the work.
Today, it is no longer enough just to serve tasty dishes and offer good service. Of course, if all the other restaurants serve deplorable dishes while only your chief cooks bearable food, it may guarantee your restaurant being a top dog. However, the modern world of restaurant business does not imply bad cuisine. Most establishments bet on some lineament, whether it is a picturesque location at the northern shore of the Sydney Harbor or fresh bakery cooking right before the eyes of hungry comers.
Try to understand what your restaurant's unique competitive advantage is and shamelessly play on it when making your website. An advantage refers to one or more qualities, attributes, or aspects of your restaurant's food, services, and ambiance that distinguishes your establishment among all others. It could be anything, from a scenic location to an innovative idea of cooking dishes to the most skilled cooking team and a unique approach to comers.
3. Find omissions. Look at what diners actually think about the restaurant. Services such TripAdvisor, Slack, social networks, and various forums are going to be helpful. Go there and analyze what people write about the establishment, what they love and hate there, what they were impressed or disappointed with. It will help to determine the strengths and weaknesses of the restaurant.
I also recommend to go and speak to the clients (5-6 could be enough). Offer them a free lunch as a compliment, chat with them a little bit, and ask why they prefer your restaurant to any other. It can sometimes happen that people say that they come to the restaurant because it has its own oven and always serves delicious fresh bread, and you had even no idea about that.
Compare two lists: the first one where you wrote down your own understanding of your business and the second one with your findings after talking to the customers. Thus, such an analysis can help rework gaps and reconsider the advantages highlighted on the previous stage.
4.Determine your target customer. If you want to create the best restaurant web design, the customers are, without a doubt, one of the most significant elements to take into account. After all, a full-fed and satisfied diner is a dream of every restaurant owner.
The question you should ask yourself is "Who am I trying to target?" Try to figure out as more about your customers as possible, from the age group to preferences. Does the establishment position itself as a vegetarian restaurant? It will most likely attract millennials valuing authenticity above almost all else. Is it a restaurant with extraordinary interior and delicious local cuisine located in the city center? Let's suggest that there will be crowds of tourists. Is it a Michelin-starred, high-class restaurant? Well, you probably got it.
Determining your target customer is crucially important. If you miss the mark, your website will attract a wrong audience, customers who will most likely to be misled by your brand promise.
Therefore, the basic idea of your future restaurant website should guide that specification. A detailed map and driving directions are for disoriented tourists. Animated photos of fresh salad and crisp carrot are for hard-headed vegans. A psychedelic video clip of dancing half-naked chef is for fans of exotic cuisine. Use comprehensive language when addressing to a certain audience. People will appreciate it, be sure.
5.Define the most successful competitors and analyze their websites in order to avoid to be alike. Choose direct (similar type of restaurant and revenue goal), indirect (similar type of restaurant but different revenue goal), and replacement (restaurants people could go instead of choosing yours) competitors. Look closely at their websites and highlight good and bad features.
It is crucial to make this analysis only on the fifth stage, not earlier. Otherwise, you may get stuck focusing on your competitors' websites and it will be simply hard to find out advantages and disadvantages of your own restaurant. So analyze your competitors only after fully analyzing yourself.
6. Create content. Content includes, among other things, all kinds of texts, videos, photos, sounds, and animations placing on the website. All this should be created based on a distinctive feature of the establishment from the steps 2 and 3.
By visiting your website, the world is going to learn who you are. So tell people your story, intrigue them with your unique cuisine (but not prices), show them your superfine chef and cook team. If you have a restaurant that deliver creative cuisine, hire a professional food photographer to take some photos of the most extraordinary dishes. After all, photos are the first thing people pay attention to when entering a restaurant website.
If the restaurant can boast its breathtaking views to surrounding plains and mountains of Italy, make a few speed panoramic shots of sunset and sunrise from the window of the restaurant, upload a 360-degree video, and all that. Video of cooking process on the background can also add excitement and immerse users into the skillful craft of a cooking team.
The best restaurant website, whether it is a pizza website or Japanese restaurant website, implies an absence of the photo gallery per se - a user understands how cool the facility is even without it.
7. Design the sections of the website. There are 8 key elements of a restaurant website: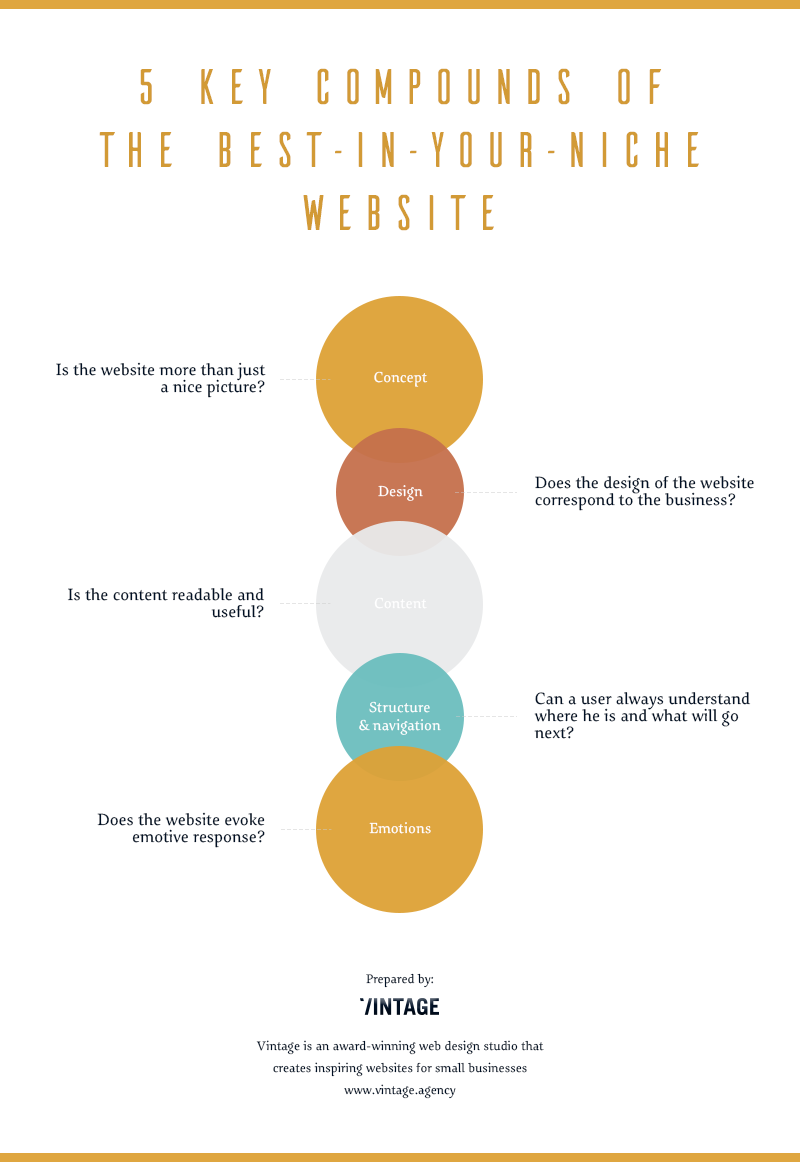 8. Review the structure of the website and understand which sections could be excluded or added. The 8 elements described above are basic but not mandatory. If the restaurant does not host events, exclude an event map from the list. You may also abandon the photo library with a clear conscience. Does your restaurant have its own farm? Add a page about it. Is your chef an outstanding person? Introduce him or her to your website visitors.
Also, if the restaurant allows corporate parties, weddings, or b-days, it is important to make a separate page for this information. The corporate language of this page should totally differ from the informal language of the website itself. Instead of speaking customer's language there, use a formal language of event manager. What is the dining area of the restaurant? Are there a projector, sound system, children's room, babysitter? Is it possible to close a parking for party guests?
Furthermore, it is desirable to add a contact of a person responsible for corporate events: an international phone number, personal photo, email, and so on.
9. Send the content to designers and developers, they will sculpt the website. Here is the most fundamental part - the birth of your future website for restaurant.
Do not forget to include social sharing buttons (Twitter, Facebook, Instagram) to individual pieces of content. For example, let users share their favorite items from your menu or share your latest blog post.
Besides paying close attention to visually appealing layouts and ease to use, do not forget to adapt your website for mobile devices. Responsive web design adjusts to any screen size and resolution including any mobile devices that might be released in the future.
According to a Google research study, 60% of local searches on mobile convert into buying customers within the hour. Starbucks, the latte-shining giant, estimated that 16% of all US transactions are made via mobile devices. That is over 7 million mobile payments per week! What's more, the number of mobile payments made at Starbucks' store is growing by almost 50 percent annually.
In fact, the latest surveys showed that people are more likely to browse from mobile devices than desktops (58% for mobile, 42% for desktop). Adapting to the small screen is already causing a lot of troubles even to world's top restaurants. So make sure that your restaurant website looks great on at least 3 screen resolutions (mobiles, lite-version of tablets, and full-version of desktops), loads fast, and does not have finger scrolling obstacles. Oftentimes, people are searching for places to eat on the run, so if your beautiful restaurant website is not mobile-friendly, you automatically lose a large piece of your audience. Remember, hungry customers are mobile.
10. Update the info. One final word - remember to update your website information regularly. Refresh photos, menu, and event map and make sure that the info is current and correct. If you do not host regular events, it is better to leave some free space for new menu banners instead of setting a separate page on the website.
I get it, it takes time to update your website, time that is usually spent preparing for the next corporate event and ordering new bar stools. But the most popular places I've visited seem to take great pride in having a constantly-updated website or at least occasionally updated social media or event map.
Keep in mind that non-updatable news or event pages are far worse than their absence. There is nothing more ridiculous than to visit a website in April and to see that the latest updated news there was "Happy New Year!" The first thing a user will probably think about would be "Are these guys still alive?"
How Much Does the Best Restaurant Website Cost?
Creating a world-class website includes a lot of work on concepting phase, producing right video and photo materials, writing content. The web design should be 100% custom and include have a perfect mobile version - the percentage of mobile traffic of restaurant websites is usually around 30%-50%. The quality of web pages and animations should be also world-class: you can't afford to cut costs on any of these elements if you want the website to reflect the essence of your brand.
From my experience, creating a world-class website takes 3-4 months for a team of a designer and developer to accomplish the task, and also involves a work of other specialists like marketing strategist, copywriter, UX engineer. Being made in the US the website of an award-winning level can cost you $150,000 - $200,000. Though, you can get a work of the same level for a more decent price working with restaurant web design companies in Eastern Europe, which proved to have a high taste for design. For a budget of $30,000-$35,000 you may get a piece of digital magic that will leave your competitors far behind.
Interplay of Form and Function Is a Key
So, as you may see, there is no world's best restaurant website - there are just different ways of presenting a certain place. The only distinctive feature of all great websites is that all of them excite both visitors and restaurant owners themselves. In order to achieve its goal, the best restaurant website should transmit an atmosphere of the establishment, its unique vibe and, at the same time, be flawless and fascinating. I hope that this guide will help you to decide on how your restaurant website should look like.
The Vintage team wishes you good luck in creating your future stunning restaurant website. If you are looking for dedicated web design professionals, feel free to contact us. Together we will cope to create a website for restaurant covering everything your clients interested in (and even more), and people will certainly drop a visit to your place.