As Vintage decided to have a closer look into fast-paced New York web design realm in person, we get to acquaint with most diverse and exceptionally captivating personalities. We encounter professionals with careers to covet and lives to write books about. We thought a book is quite a wait away and decided to share some of the notes from his New York business meetings meanwhile.
---
Talbot Logan, a long-standing mastermind behind Ralph Lauren's Global Brand Partnerships and a founder of the Story Build Consulting had a chat with Head of Vintage NY office, Yaroslaw. Below are some of his insights on the digital scene of the contemporary world and in particular on luxury segment.
With 20 years in luxury marketing, Talbot had quite some thoughts to share. Indeed, his professional experience is a powerhouse of achievements in marketing, brand partnerships, loyalty programs, consumer-centric branding, and business development at large. He spent over 14 years with Ralph Lauren, starting in the position of VP Wholesale marketing and ending up as Vice President, Global Partnerships.
During his thriving career with Ralph Lauren, Mr. Logan negotiated a strategic partnership with American Express, created cross-divisional merchandising and marketing programs for wholesale accounts with the largest program at Macy's for Holiday. He also helped develop the first social campaign for Ralph Lauren featuring sponsored US athletes for London. He oversaw a thirty-person team touching all aspects of the Olympics initiatives.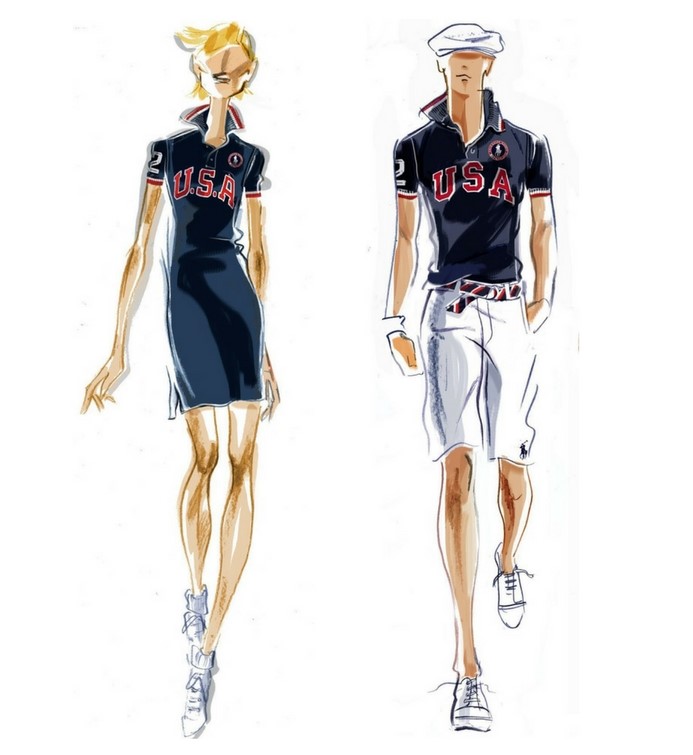 His skills and vision helped drive the global strategy for Ralph Lauren's Pink Pony campaign which created the first national wholesale partnership with Macy's. Year one donations exceeded the goal by +10% and raised $2.1M for the foundation.
Mr. Logan also directed and managed multi-tiered external strategic alliances that drove exposure for the Ralph Lauren brands. He partook in the introduction of the Polo Tech Shirt at the US Open, delivering 2.4 billion global impressions. His career is so abundant with sky-rocket achievements, that we have a hard time picking the best ones to render the scale of his professionalism.
Not-so-hard-but-indeed-so-luxury-talk
YN: How is luxury changing? What are the trends?
TL: Well, undeniably, millennials change the perception of luxury. Technology is changing the luxury segment – as well as affecting everything around us – and e-commerce is becoming a tougher competing field. Nowadays, the US is a tough market while China, India, and Brazil are rising and gain more and more share and power in luxury – both demand and supply-wise.
YN: Millennials mentality and its impact on premium segment – what is it? How does it affect the economy in luxury goods sales?
LT: I'd say, Millennial are focused on functionality and tend to buy less of what is called "luxury" by the older generations. They want to invest money in experiences, not in collecting things. They are so powerful in social media that their behavior has even impacted the way the older generation shops in a powerful way - even their parents are starting to think about investing in memories. I call it the "upward impact."
Millennials consider luxury as something that is outstanding in a functional way. An example might be specific fabrics that are used for ski clothing produced by some Swiss firms. One firm has even created a very lightweight fabric and is able to "store" the energy of sunlight to release it afterward and keep the skier comfortable.
What we are also seeing is that that synthetic materials sales are going up while 100 percent cotton product sales are going down. A younger generation cares less about what the material actually is and they care more about functionality, including the ease of use.
YN: Let's touch on geo-economics in luxury segment. Who are the major players and foreseeable shifts in top players in nearest future? Where do US luxury brands expand to?
LT: The US market is becoming tough. People are used to seasonal sales; they know that they can wait to purchase an item until it goes on sale. Brands are known focusing on the opportunity in developing countries and how best to capture it. China is one of the fastest growing markets for luxury. India as well has a potential and is a rapidly evolving market for luxury. Brazil is also an important market, with many cultural similarities of the less developed economies, where the gap between poor and rich is rather significant.
Europe's luxury good sales had held more constant as there is less of a reliance on price promotion. Even though there are seasonal sales, the discounts are not as hefty. Consumers understand that the price is going to vary only slightly, so they know that they need to pay full price or risk losing an item that they have their eyes on.
YN: The onset of Digital Era was both instantaneous and irreversible. How is it important?
LT: Very, very important. If you want to target millennials, you have to be where they are, catering to their needs in their natural habitat.
YN: What are the challenges of e-commerce?
LT: Everything is affordable now and everything is a click away - readily available. What used to be hard to find (you had to go to a physical store to buy something, and the amount of products was limited) now is widely available. Customers have a feeling that they can buy luxury products at any time.
Profitability is decreasing because operational costs are increasing while margins are staying low. Free shipping and free returns let people order 5-6 items just to try them on in the comfort of their own home. That means that a large portion of stock items are constantly on the move, being delivered back and forth. Often times customers order things from 2 or more different shops to comparison shop. Companies need to have a few times more items in stock to ensure product availability.
Data-wise – I believe, luxury brands, in general, miss the opportunity to benefit from online customer data. The solution could be in creating a proper online lookbook, where you can take a look and even somehow experience products. But you have to go to a physical store to experience the service and buy the item you liked.
YN: What brands in your opinion are doing great in digital?
LT: Burberry is doing one of the greatest jobs in digital. Burberry is the pioneer of nearly everything digital in luxury segment. From the moment their former CEO announced a decade ago that their goal was to become the world's first fully digital luxury company, the company has stood by this overarching goal. They took on any digital opportunity that came by the moment it came out.
Burberry was, I think, the first to recognize the importance of social media and created its own version exclusively for featuring their flagship item: the classy timeless Trench Coat.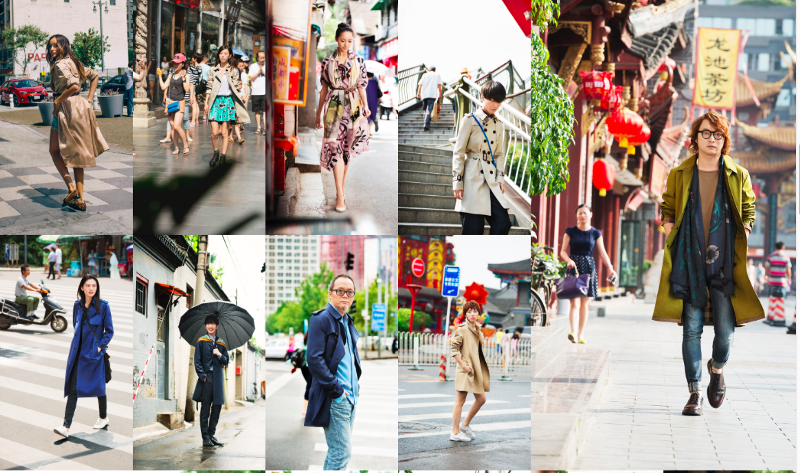 Screenshot of the Аrt of trench coat feed at Burberry.com
They were the ones to jump onto freshly-released Snapchat and Periscope and incorporated Twitter 'Buy now' button one of the first.
Responsive, high-end web design is a must and common knowledge nowadays. But Burberry once again was amongst the first to recognize the newly-appearing digital trend – shift of customers to mobile – and updated its mobile site as early as 2014.
---
If you like our Notes from New York, please feel free to comment, like & share.
We would also love to hear which marketing gurus you would like us to reach out. Send us your candidate, questions & we will do our best to speak to your coveted expert in the field of luxury marketing, so we all learn from the best.