As the Head of Vintage New York office, Yaroslaw decided to have a closer look into the fast-paced world of luxury brands in person. He gets to acquaint with the most diverse and exceptionally captivating personalities. Yaro encounters professionals with careers to covet and lives to write books about. We thought a book is quite a way away. So we cherry-pick the insights and share them with you meanwhile.
---
Leyda Hernandez is a marketing genius. And she is not even 30.
Forbes told us so.
There aren't many people worth that caliber of mention. Forbes only chooses 30 annually anyway. Amongst thousands of marketing professionals that is.

Image source: www.leydahernandez.com
Just to start with her status quo: Ms. Hernandez develops and teaches courses in fashion, analytics & marketing at New York University, The Fashion Institute of Technology, West Virginia University, General Assembly — just to name a few. She is an adjunct professor in these honorable educational institutions and her Linked-in profile bursts with recommendations from her grateful students.
She got on the top 10 list for EverString's Discovery Awards in 2016 for her achievements in the role of Director of Marketing at iSpot.tv. Whilst in the role, Leyda managed to single-handedly build a strong team of marketing professionals and significantly contributed to bringing sales to a whole different level due to the efficient marketing strategy.
Those who can – do, those who cannot – teach. This is very much irrelevant for Ms. Hernandez. She combines both successfully. She teaches and she does. She practices what she preaches. And she only preaches the best of what she's practiced. Her insights and expertise are delivered to her students hot'n'fresh right from the marketing fields. She practices marketing non-stop and sharpens her skills every day. As you read, Leyda is consulting, strategizing, helping to bring brands to life.
---
Highway to 30 under 30
Yaro: So how did you get on Forbes 30 under 30 in marketing?
Leyda Hernandez: That was an interesting experience for two reasons. With Forbes 30 under 30, you don't know if you are actually shortlisted. So it's a complete surprise to you. You find it out when the rest of the world finds it out. Beforehand, you get asked questions and have to send images of a certain size. So the list came up in January, and it was such a good way to start a year.
It's true a nomination process, so you can either self-nominate or be nominated by colleagues. The acceptance rate is fairly low — under 4% — so the list is harder to get on than Harvard or Stanford.
The second reason was, that it was the first time the people got to find out how old I was. Very revealing. Because I was 28 at the time the list came out (I am 29 now), and I'm managing people who are in their 40s and 50s. So I'm very well aware of the unconscious biases that come along. I never wanted my age to be a focus of anything. Because I feel like I would give people unconscious bias to discredit it because they have been there for 20 years. And I think probably a lot Millennials do face that in the work.
But I think that it's a common thing that we face — the age bias on the younger end of the spectrum. But it's perfectly rational if you conceive the fact that you have an entire Millennial workforce, with very digital and tech skills people with 20 and 30 years of experience do not necessarily have. So I think there is some hostility to different generations in the workplace. I've never tried to bring additional attention to it, but I always have been the exception, the youngest person in the room.
Marketing as the engine of sales for new brands
Y: I know you have been working with Chocomize early in your career. Tell us a bit more about that.
LH: When I joined, in 2007, the company was about 4 years old and it was strictly e-commerce. That means you really have to build the brand. Part of what I did was broadly e-commerce section, inclusive email marketing which is so the number one money-maker for e-commerce. We ramped up what we were doing from email marketing perspective. We ramped up what we were doing in social marketing. We did a lot more giveaways to build more traction from email lists. And we grew e-commerce sales through email, 82% in one year just from the e-commerce section, through that channel, period.
That was activity and subscription growth. And we prioritized click-certain strategies. For example, because you're in a chocolate space, gift-giving is essential to the business. So you get peak periods. You know how it's gonna be huge: Black Fridays, Cyber Monday gonna be huge leading to the entire holiday season. You have to pay attention to those patterns. And we did a lot of work making sure that we had higher revenue numbers during those periods. So that was one focus.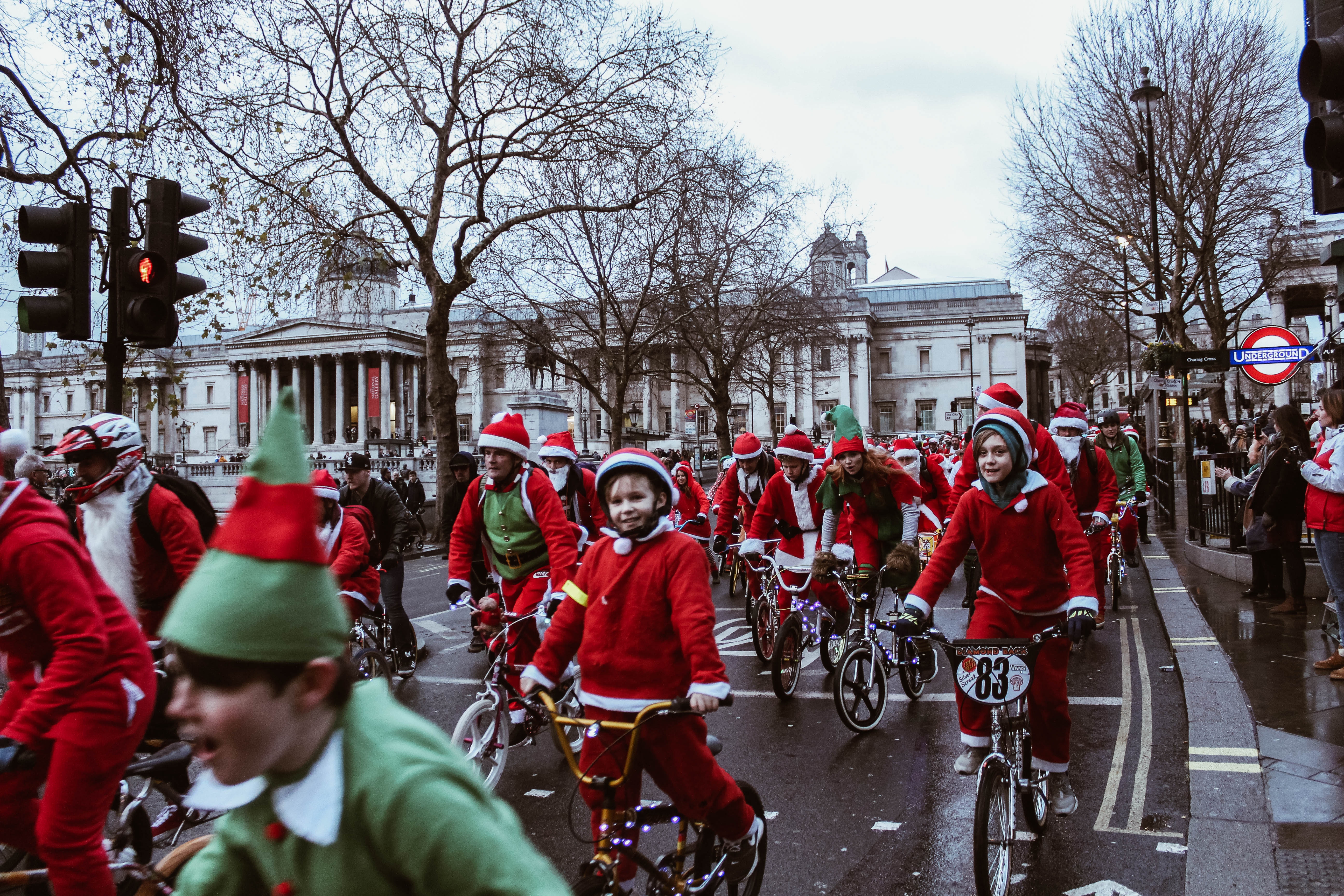 And the other focus was making those peaks last longer. Instead of Mother's Day being two weeks long, we made Mother's Day promo period a month. We started marketing early, we started to join promotions early. You choose your promo to your target audience, you experiment, you do a lot of A/B tests to get to the most effective one to utilize during a specific period.
Marketing in action: fashion & skincare marketing success stories
Y: How did you build a brand? To sell a luxury product, you probably make higher margins, you spend more budget on marketing.
LH: Everything rotates around the brand nowadays. Spins off the brand, if you wish. But there are different approaches to how you do that.
I come from the fashion beauty and skincare industry. This scene is full of examples when a niche is discovered and it is easy to make your brand recognizable if you fill a 'blue ocean.' Just look at what happens with Korean skincare: they are doing very well with the share of the market. One of the examples is the sheet masks, which they introduced. It is a must-have part of the facial routine for many ladies in New York now. Many African, Indian, Korean brands established themselves well on the market due to unique offering in uncontested market space.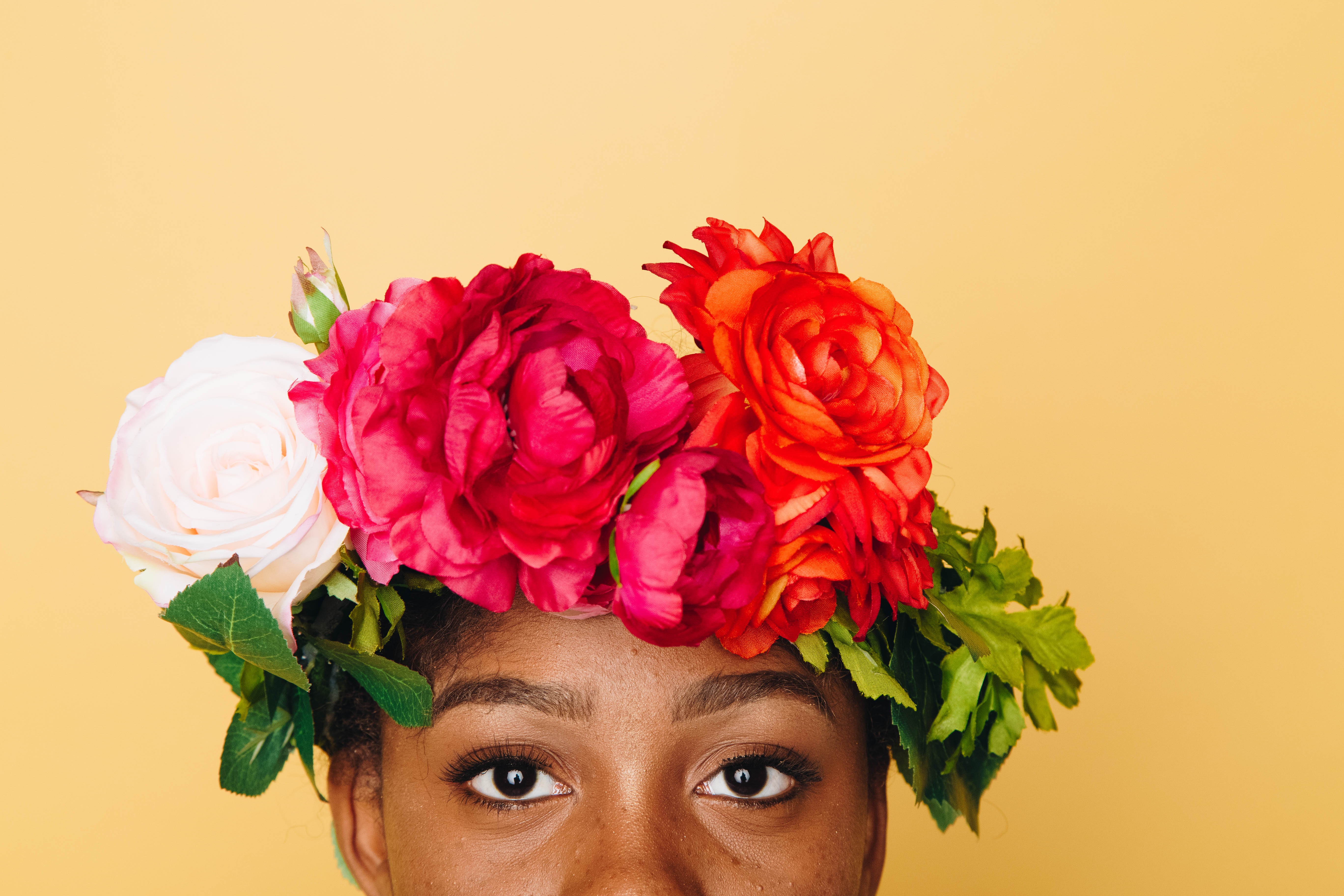 Of course, they cannot compare operationally with big names, like P&G or Estee Lauder, but they do take up a significant share of their niche markets and cater to the specific target audience. And they enjoy the market totally unchallenged by big names for half a dozen months, as it takes a big brand 6-8 months to turn around a new product.
Y: Is there a way for an indie brand to survive against P&G? Are there examples?
LH: In the beauty space, you have a lot of examples. These brands that came out — very indie, very niche — have built the name on social. And they have now become stand-alone brands. Like Makeup forever, Anastasia Beverly Hills is another one, but that one is more in the indie space. They both managed to reach significant levels of brand awareness in certain market niches.
However you launch the brand, you definitely have to keep the market's attention. The main thing is that you have to keep your audience engaged over a period of time. So the strategy could be new products, new partnerships, media, content.
If you look at Revolve, for example, a fashion brand, they do a lot of influencer marketing. Every summer, they have Revolve in Hamptons — it's literally a month-long event, where Revolve rent out an entire house on Hamptons for a month and bring 30-40 influencers to live there. For this brand, this is their version of the Super Ball. So Revolve is building their audience very intelligently.
Coach is another good example: they just did a campaign with Selena Gomez. So they did an exclusive line for Coach with Selena Gomez. And this was rather smart too on their part — people are talking about Selena Gomez, but she is part of the Coach campaign now, so they automatically talk about Coach too.
For fashion startups from fashion marketing guru:
Y: What would be your advice for somebody who is starting a luxury brand? In cosmetics or in fashion?
LH: I would say: build the audience. Choose one social platform to start and definitely email. Because the social is a rented audience really. But once you have their email, you have means of reaching out to them irrespective of social. You can use it for marketing, for re-targeting, you can use it for a number of things. So I think the email marketing is still the holy grail.
Making sure you are not digital for the sake of digital, but you are doing digital with the goal. Marketing overall should be bringing you ROI, it is an investment in your business. Same with digital — you cannot be doing it for the sake of digital only. You have to make sure it's tied to some kind of business objective.
In terms of promotion — social media advertising can be very targeted. You cannot get that type of targeting with any kind of media. So I still think that social advertising is worth it.
As well partnering with somebody is a really good idea as you are taking advantage of the audience of the other brands. Like a mutually beneficial relationship. It is best, that you combine different products like fashion and makeup. But indeed, your target audience should be similar to work out.
Y: What do you need to build a good digital brand if you don't have an offline store?
LH: The content. It's not something that costs a whole lot of money. But it's a lot of time. The content is what's going to keep you alive. So it has to be good content with consistency over time. Having a content calendar is extremely valuable. As it gives you ability not only to execute a specific campaign but to be thinking about content months from now.
Y: What is the right time to start selling for a newcomer brand? How many subscribers do you need to have?
LH: I don't think there is a rule for it. Some people launch right away with the offer or product. For example, Fenty Beauty came out during fashion week with Rihanna. So they launched and sold out immediately. So what did do to get that kind of leverage — they relied on existing brand. They relied on the Rihanna brand and it worked. I don't necessarily think there is a steadfast rule as to when to start selling.
Y: How do you measure the success of Facebook subscribers?
LH: The mission is not to do the social. You have to know why you have the social. And work on that goal. There are KPIs to be measured. I wanna know how big was engagement on Facebook: how many click-throughs we got and how many of those click-throughs converted to email subscribers. So I don't necessarily care about Facebook itself but to Facebook ability to leverage my demand generation audience.
Y: There are many women who want to start. How can they test if the market supports their product? And maybe few words of inspiration for the readers to wrap up.
LH: In terms of assessing demand, I think you have to ask as many people as you can find that fits that demographic. Because sometimes you build the company that you are not the customer. And this is even more complex to figure out if you are on the right path — as you don't even have yourself as the person who gives you the answers. So it's a good idea to find as many people as you can call user persona, or create insights groups, whose opinion you can rely on.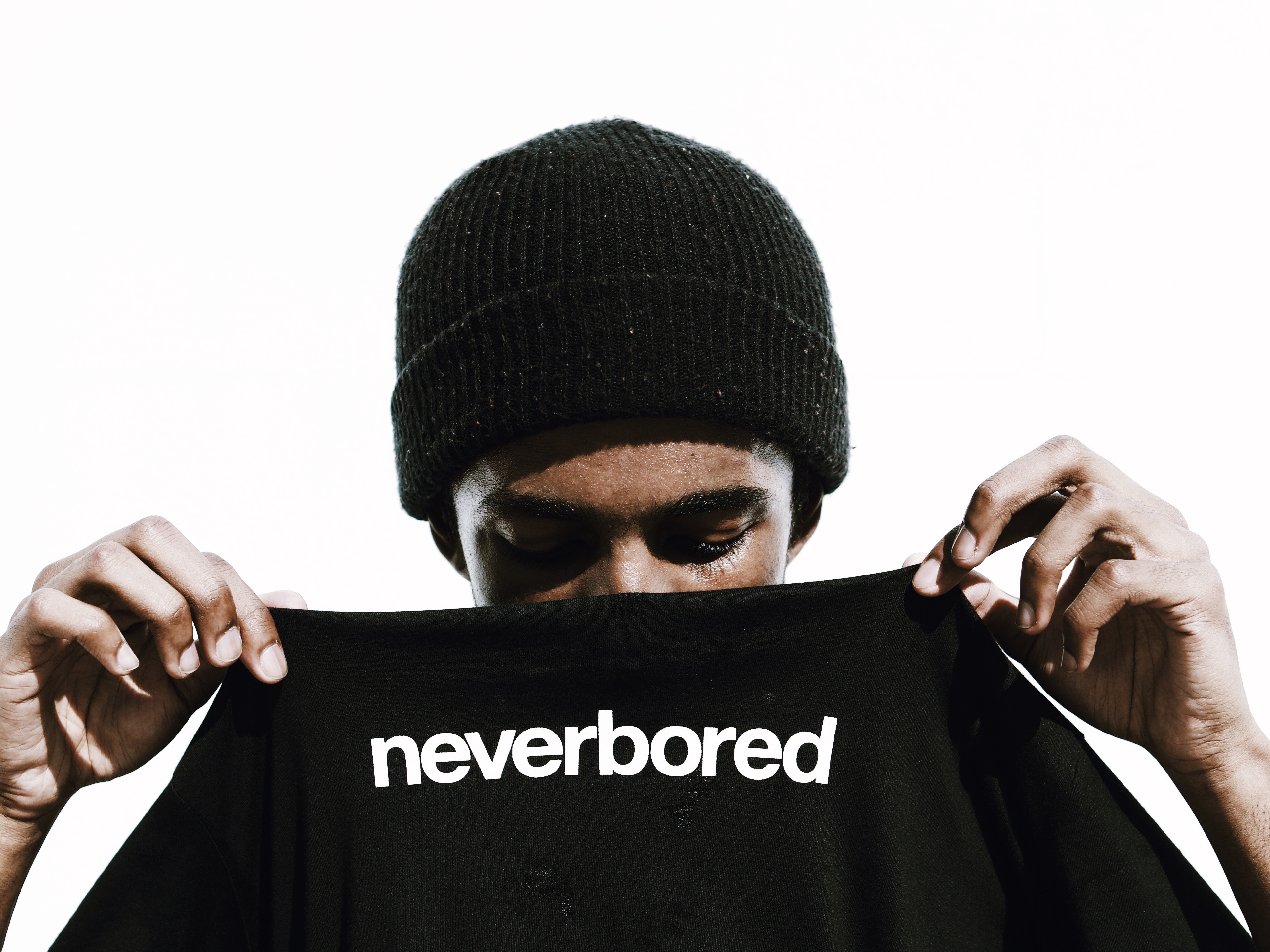 What is good about the social is that you learn fast. You fail fast but you also learn fast.
For example, I am working on the brand specializing in customer forecasting for luxury brands. Part of how we chose the name was that we did AdWords campaign with all parts of the ad being absolutely the same but name. So we had this one name that had a significantly bigger number of click that the rest. And this is one the ways to test the product. To find the best way to angle your product.
And something inspiring for the female leaders? I think you will face a lot of challenges that are exclusively part of the female experience. And I would say just not be discouraged by that. Know you can overcome it. Even at the moments when you get discouraged, know you can beat this. And other women are doing it too.
---
If you like our Luxury Interviews, please feel free to comment, like & share.
We would also love to hear which marketing gurus you would like us to reach out. Send us your candidate & questions. We will do our best to speak to your coveted expert in the field of luxury marketing, so we all learn from the best.